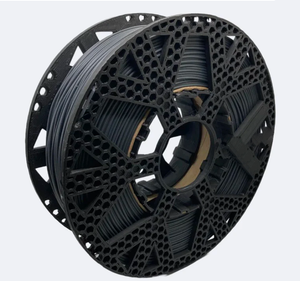 This filament is made for FIRST Robotics, educational institutions, libraries, and museums.  The resin is sourced in the USA. These spools are 3D printed.
1.75 mm +/- .05 mm
2.2 net pounds (a full 1 Kg net)
Print Temperature: 215°C +/- 10°C
Bed Temperature: 60°C

 

+/-

 5

°C
Environmentally Conscious
Odorless
GreenGate3D: Recycling The World's Plastics, One Filament At A Time.
View MSDS here