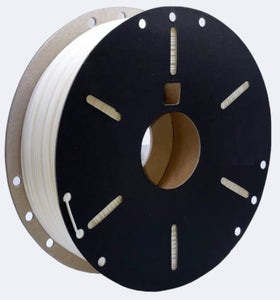 This filament is made for FIRST Robotics, educational institutions, libraries, and museums.  The resin is sourced in the USA, and the spools are FULLY compostable.  Just toss them in your paper bin for a zero-waste, clean, circular economy!
1.75 mm +/- .05 mm
2.2 net pounds (a full 1 Kg net)
Print Temperature: 215°C +/- 10°C
Bed Temperature: 60°C

 

+/-

 5

°C
Environmentally Conscious
Odorless
GreenGate3D: Recycling The World's Plastics, One Filament At A Time.
View MSDS here